Build Your Business Career Through the Redekop School of Business
"For us, as a family, business is our calling. Christianity, through the Anabaptist spyglass, is our faith. Through this new program we want to help other Christian men and women to follow their calling into business, so they can serve the world and the church."
James Redekop — Redekop Development Corp, Abbotsford,  BC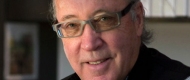 "Teaching ethics and values together with business skills can be an important contribution of CMU. I fully endorse the teaching of business by CMU."
Art DeFehr — President & CEO, Palliser Furniture
"Solid business education, mixed with leadership training and a strong dose of moral guidance based on Christian principles, is a recipe for success in today's business world. CMU has the unique advantage of educating students with a view that business is a calling—not simply a career."
Curwin W. Friesen — Chairman of the Board, Friesens Corporation
The Redekop School of Business is developing the potential of future business leaders to bring together sound business practice with commitments of faith, generosity, and service.
Gain Perspective
Studies in Business and Organizational Administration prepare students for future work in businesses and not-for-profit organizations. This professional program will take you from the classroom to the workplace, offering you opportunities to gain the skills, understanding, and wisdom that will set you apart as a team player and visionary leader.
At CMU, you will be encouraged to integrate your convictions and studies as you prepare to enter a professional environment. Our goal is to help you to gain managerial and leadership skills, and to hone your entrepreneurial vision. Rooted in the Christian worldview, professors will invite you to embrace a vision of sustainability and wellbeing for employees, shareholders, customers, suppliers, environment, and community.
CMU has an academically rigorous program, where the smaller class sizes allow for exemplary teaching and mentoring by professors, business owners, and social entrepreneurs. These relationships of mentorship help students to achieve their academic and professional goals, by tailoring their studies to their interests and abilities.
Opportunities beyond the classroom provide spaces for you to network and gain relevant experience. Practicum placements, an on-campus business students association, and international study experiences enrich classroom learning by connecting theory to practice, and preparing you for meaningful employment.

Print This Page

link